---
We were very fortunate to get up to the wonderful Denver Show 2007. Although it was only for a couple of days, we still had fun meeting new people, visiting with friends, and checking out all the incredible displays. The show was always bustling with people, and the featured displays held some of the world's best specimens!
Please enjoy the pictures that I posted down below!
Best Regards - Guy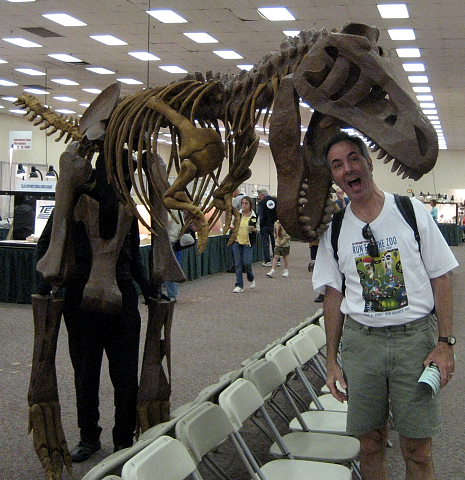 The first requirement to get in and see the show was to get by "BONES" the T-Rex!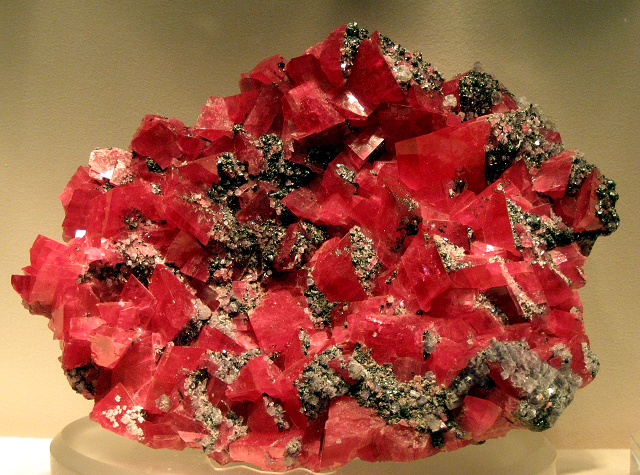 "Big Red" Rhodochrosite
This beauty is about a foot and a half across, and the larger rhombs seemed to be in the 3" wide range!
From the Collection of Keith Proctor, and this mesmerizing beauty is for sale!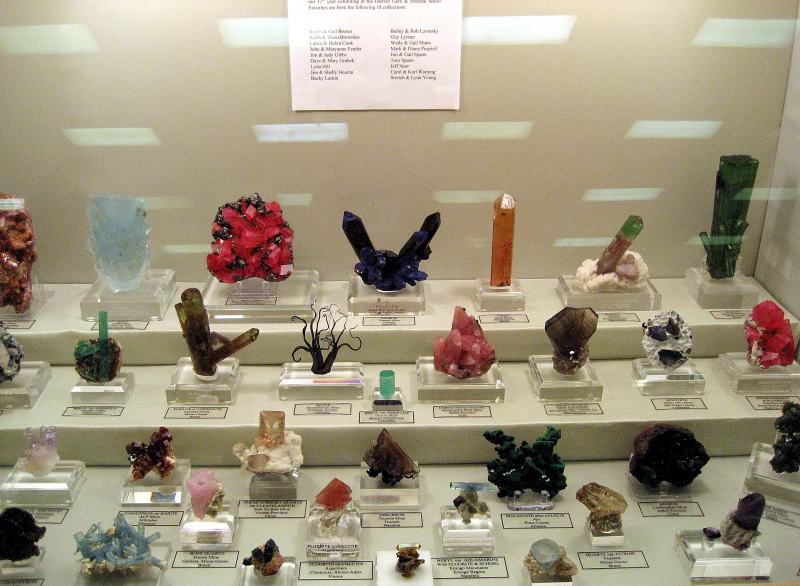 This very popular, and awesome display was a compilation from 18 different collections.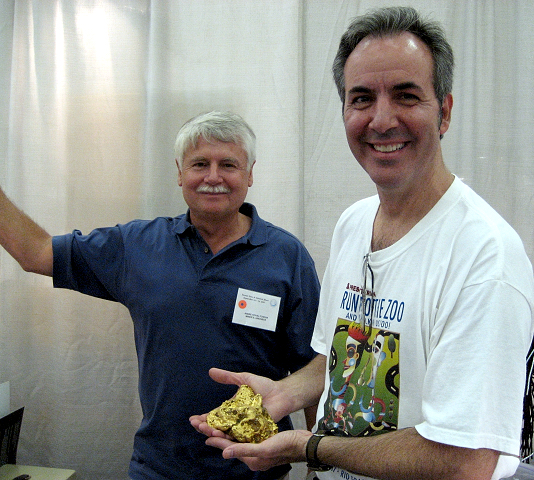 Andre from the "Miner's Lunchbox" booth, was ever so gracious to let me hold one very large Gold nugget.
This Australian beauty weighed in at almost 6 pounds! VERY SOLID!
---
Denver Museum of Nature & Science
Could not leave town without seeing the Gems & Minerals at the Denver Museum of Nature & Science!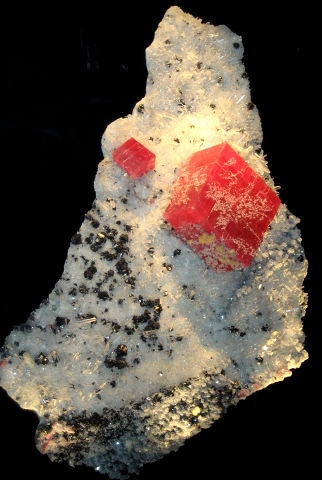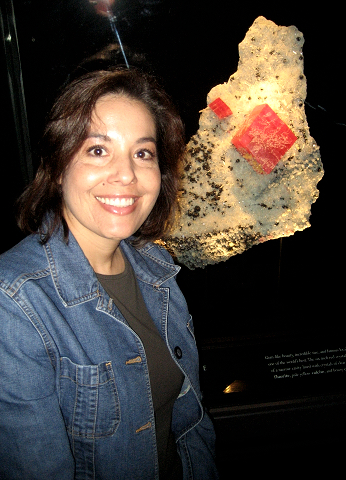 I literally had to bow down before the mighty "ALMA KING" pictured above.
To give you all a sense of scale of this beauty, my lovely wife Lilia posed next to it.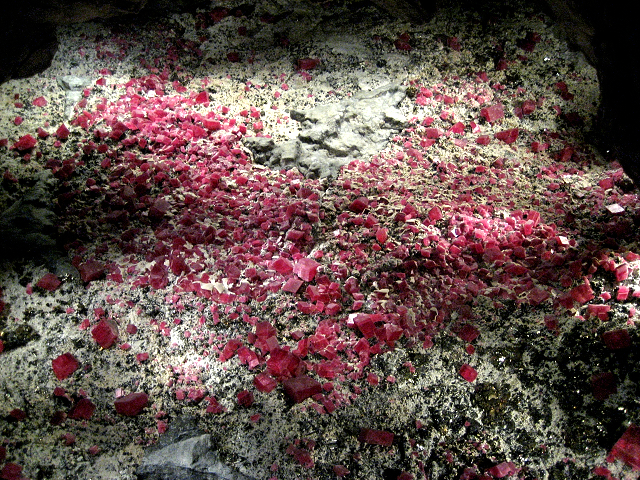 The reconstructed, six foot tall, Rhodochrosite wall from the Sweet Home Mine.
Located in the Coors Mineral Hall.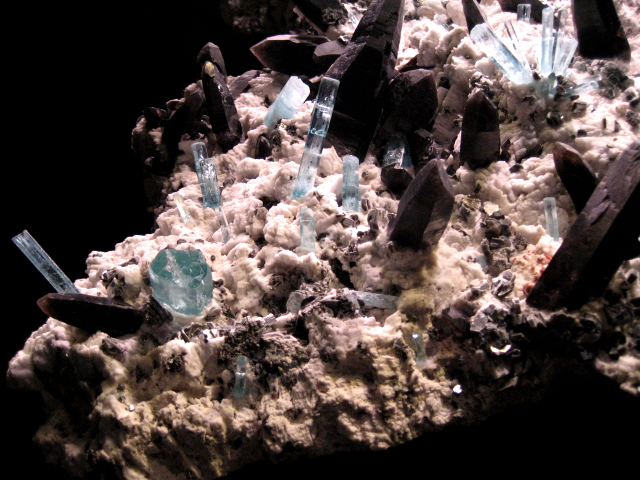 This parting shot is of the diligently reconstructed "Aquamarine & Smoky Quartz" beauty from Mount Antero, CO.
---
Thank you for visiting the DENVER GEM & MINERAL SHOW 2007
All photographs & original web design by Guy Russo © 2006 - 2017 • www.desertwindsgemsandminerals.com • All rights reserved